When Luxury Meets Advanced Safety: Driver Assist Technologies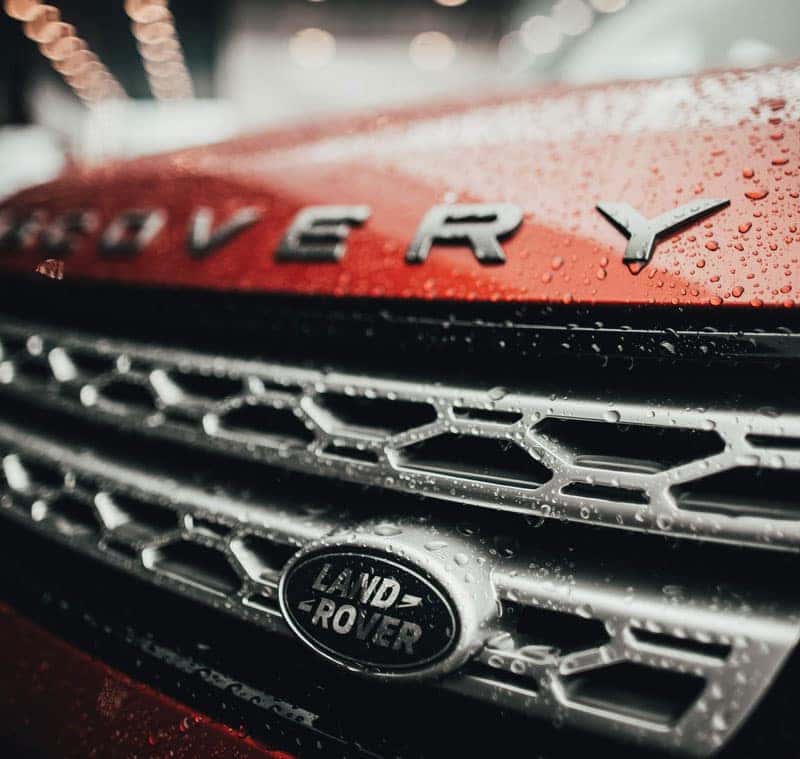 We have all heard the stories about driver assist vehicles. Because of the stories, we have many questions. Some of the questions we have about driver assist vehicles are;
How safe is driver assist cars?
When do I let go of the wheel?
How does a car see what's going on around it and respond?
Will the car let me drive when I want?
There are many things to learn about driver assist vehicles. We are here to give you vital information. This information will help you make your future car buying decision. So you know if a driver assists package on your next car is what you want. We are a dealership which provides information about all our vehicles. We have cars which drive themselves and we provide you with that information to read and process. You can do this before you even come in for a visit. We are the most pro-active and caring Land Rover dealer in Sarasota. Our blog and articles are for informational purposes and are for our customers.
Driver Assistance Package
Any Range Rover you want to buy can come with a driver assistance package.
Some of the features you find in our Landrover driver assistance package include, but is not limited to;
Emergency braking – If your vehicle detects a potential collision it can give you an alert to stop immediately. If you don't respond, the car deploys the brakes and stops for you.
Lane assistance – Everyone who has driven sometimes gets distracted. When that happens you can drift over the yellow dotted or solid line on the road.

Lane assistance provides an alert which lets you know you have crossed the center line on the road. It will then steer the car back to your lane.

The Landrover driver assistance package comes with a monitor which can detect your level of drowsiness. It will give you a warning advising you to take a break.
One of the favorites in driver assistance packages is the vehicle can recognize and respond to traffic signs.

This means you should never get a speeding ticket again. As the vehicle reads the road sign it adjusts to the traffic sign's direction, speed or command.

Another favorite in the Landrover driver assistance package is its blind spot assist ability.

There is a flashing icon which goes off in your wing mirror which lets you know there is an obstacle or an obstacle coming up fast.
There are many other driver assistance package options for you to choose from. We have them all for you.
Driver Assistance
In general, autonomous Range Rovers can drive themselves. Some of our other affiliated car makers and business is also working towards autonomous driver assistance options. Case in point is the Jaguar.
This connective technology allows cars to 'talk' to one another while integrating the environment. One of the Jaguar Land Rover driver assistance option is an Emergency Vehicle Warning (EVW). The EVW allows the cars to talk to one another and let other drivers know when there is an emergency vehicle approaching.
Some other unique driver assistance options are;
In-Vehicle Signage
Optimal Speed alerts for Green Light Advisory (i.e. when a green traffic light is getting ready to change).
Priority management for all intersections.
And the self-driving option which lets the vehicle drive for you.
Drive Assist
Drive Assist technology in cars is not new. It is coming to a dealer near you and has been for a while because it is the way of the future. People have legitimate questions about robot drive assist cars and if the future means automation in every car. Driver assist cars are the way of the future but they still cannot do everything in an automated manner without humans. They still have humans participating in many driving interactions.
For instance, autonomous cars can adjust to highway conditions and speed requirements. But drives assist cars, in this case, seems very much like cruise control. There are cars we read about in which you can plug your destination in, sit back and watch a movie. But that is not the recommended way autonomous drive assist cars work. There is a reason the vehicle industry calls it 'drive assist.' Assist is the operative word. Leaving a computerized autonomous car to transport you from one place to another without ever interacting with the vehicle is not what driver assist is about.
Driver assist packages are meant to give you helpful vehicle options like;
Parking features in which your car can parallel park or maneuver into a tight parking space by itself.
Exit detection which gives you a warning light on the rear doors if you need to exit your vehicle in an emergency.
Sensors, radars, and cameras are combined in a drive assist car. This gives the car a way to interpret your environment. It gives you warnings and applies brakes for you if needed.
Driver Assist
Is a driver assist Landrover for you? The important thing to remember in driver assist vehicles is traditional steering is available. Driver assist technology and packages are available as a benefit to you. They help make your car safer to drive. The term driver assist in a vehicle means they provide audible and visual alerts. If you don't respond, the car will take preventative measure to avoid collisions.
The Insurance Institute for Highway Safety reports older cars with no driver assist technology are now being brought into dealerships for driver assist packages. Driver assist packages are big industry right now in the aftercare market. Driver assist packages updates in older vehicles are providing a vehicle which is safer to drive. It happens a lot when parents are giving their children their old cars. Safety is of prime importance.
How Do I Get Driver Assist for My Car?
You have already taken your first step in getting a driver assist package for your next vehicle. You did that when you read this article to learn about it. Now all you have to do is contact us so we can answer questions, take your for a drive, and let you try out a drive assist vehicle for yourself. Until you learn about driver assist and try it for yourself you will never know what you are missing.
Join the future with your next vehicle. Contact us today!