What Is a Certified Used Car? What Land Rover Drivers Need to Know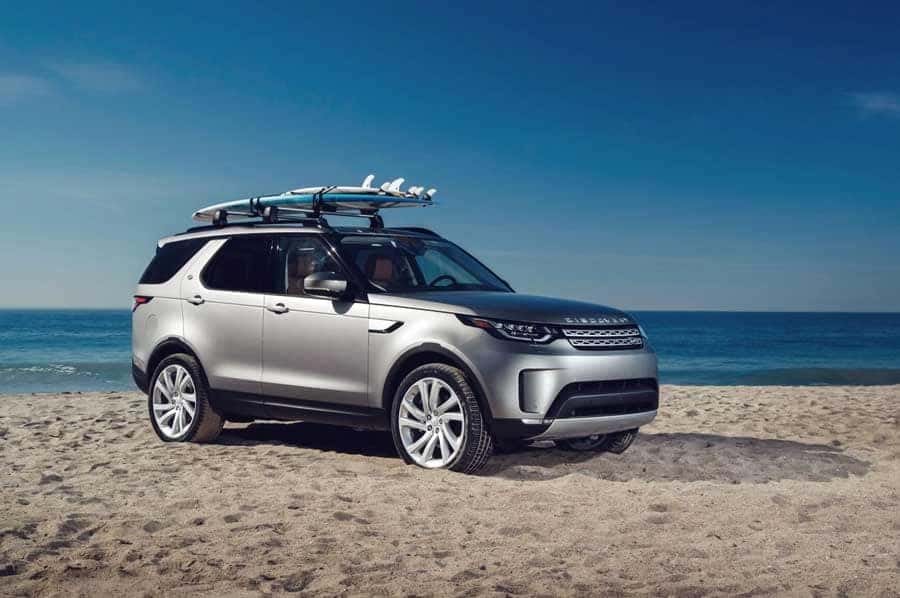 Are you considering a used or certified pre-owned car? Wondering, "What is a certified used car?" but dread the car-shopping experience? Good news: we have answers for you (without the hassle).
We know that visiting the car dealership can be a daunting prospect. 87% of Americans share your hesitation about the buying experience.
But we don't think the prospect of buying a new car should be a negative experience. When you have knowledge on your side, you'll feel prepared and less anxious when you're ready to buy the right certified used car for you.
What Is a Certified Used Car?
Certified used cars are also referred to as CPO, certified pre-owned. These cars differ from your average used car in a number of ways.
As the name implies, not any used car is also a CPO. CPO vehicles need to be certified. In order to receive this stamp of approval, they must meet a fairly rigorous set of standards.
Each model and program differs slightly, but there are some common features of CPO certification:
CPO models are sold only through licensed car dealerships
They must be inspected by certified brand technicians
Vehicles must pass a detailed multi-point inspection process determined by the automaker
Buyers benefit from a number of advantages such as extended warranty coverage and 24-hour roadside assistance
CPO vehicles are more elevated in quality than a general used car, but they tend to be pricier too. While they cost a bit more, certified used cars come with added benefits.
Benefits of Buying CPO
If you're wondering is certified pre-owned worth it, there are a number of owner advantages to know about.
High-Quality Assurance
When you purchase certified pre-owned, you know that a vehicle meets quality requirements. And there's evidence of that because it passed the inspection test.
Land Rover vehicles accepted at our dealership must meet the requirements laid out by the 165-point Land Rover inspection process. They must also be no older than five years of age and have logged fewer than 60,000 miles.
The luxury vehicles that pass the Land Rover inspection process at our dealership must meet our standards for paintwork, diagnostics, and road performance.
All vehicles are tested by our certified Land Rover technicians, so you can feel confident in their judgment. They will take great care in evaluating a vehicle's suspension, brakes, engine health, and other performance essentials.
Vehicle History Report
Another benefit of certified pre-owned vehicles is access to an extensive vehicle history report. You won't have to wonder what you're getting yourself into.
You'll get all the details about mileage, service record, as well as any accident history. This kind of transparency adds to the quality guarantee you enjoy as a CPO car-buyer.
Newer Features for Less
Even if it isn't the most recent model, you can gain desirable features like recent in-car tech in a CPO vehicle. This could be a great compromise for obtaining a newer vehicle that's in great condition but at a lower price tag.
You can find a model you love with the technology you want without breaking the bank.
Warranty Coverage
If you're wondering is CPO worth it for you, the warranty coverage may sway your opinion.
CPO programs included a manufacturer warranty that extends beyond the new-car warranty coverage offered by the brand.
Land Rover CPO vehicles come with a seven year/100,000-mile limited warranty. This coverage takes care of mechanical and engine issues during this time period based on whatever limit is met first—years or mileage.
Another warranty benefit is that there's no warranty deductible with Land Rover CPO models. And if you feel ready to sell your CPO model, you can transfer the warranty to the next buyer.
Used vs. Certified Cars
A natural question to ask yourself is what is the difference between a certified pre-owned vs. used car.
The certified vs. used discussion revolves around a few major differences.
Used cars can be sold privately and don't necessarily need to be sold by a licensed dealership. This can be advantageous if you don't want to deal with all the paperwork and car-dealership process. You may also be able to snag a great price through this channel.
Buying a used car from an individual or online can also be a huge gamble. You may not really know the vehicle history or the quality of the model. You also don't benefit from assurances like a CPO inspection or extended warranty coverage.
You can safeguard your purchase by taking a used car for an inspection first to make sure there are no unwanted surprises. You can also lookup a vehicle's identification number at safercar.gov to search for any recall information.
If warranty coverage is important, you can also purchase this for a traditional used car through a third party.
Deciding Which Option Is Best for You
Choosing whether a certified pre-owned or used Land Rover vehicle is right for you is a very individual decision.
You may want to start with the numbers. A CPO vehicle is less expensive than a brand-new model but more generally expensive than a used car. If you're interested more in savings, you may find a traditional used model to be better for you.
Another deciding factor could be the type of vehicle and the features you want. If you have your eye on a newer model with the latest in-car technology or infotainment features, a CPO model may check more of your boxes.
Finally, if you're someone who worries about the quality of used cars, you may appreciate the guarantees and benefits CPO programs offer. This could make the larger investment worth it to you.
Shop Quality CPO Models at Our Land Rover Dealership
Understanding what is a certified used car is the first important step of the buying process. Once you feel informed about what a CPO model could offer you, we invite you to stop by or contact us for a test drive.
We're happy to answer any questions you have about the Land Rover CPO program and our certified pre-owned inventory.