Stay InControl: Your Guide to Land Rover's Connected Navigation System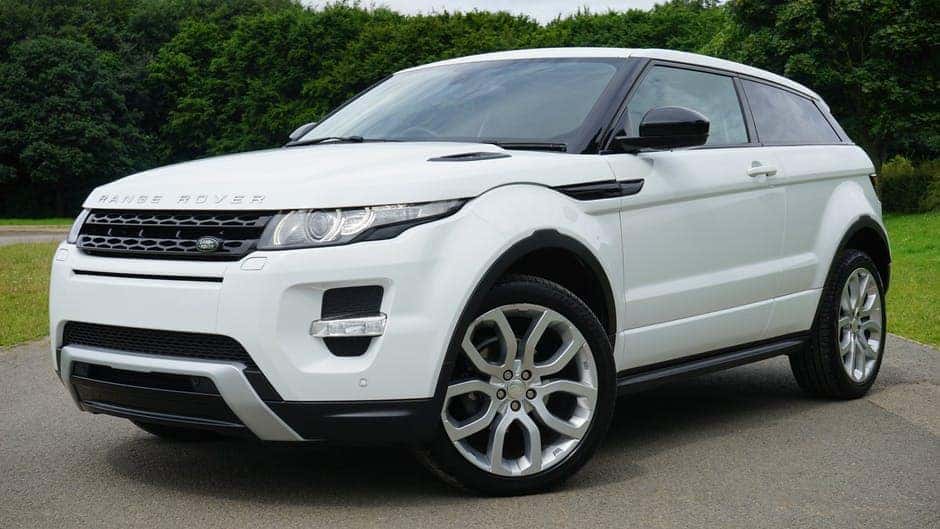 Everyone wants to be in control; especially when behind the wheel of their vehicle. Land Rover has made this possible with their Connected Navigation App that opens up the world right inside your vehicle. InControl is more than a navigational tool. It is a complete system to keep you informed, entertained, and provides state of the art tools to enhance your driving experience. It does all this with a touchscreen pad mounted on the dashboard that operates like a tablet. Your smartphone syncs up and gives you seamless access to calls, navigation, driver settings, climate control, music, and several remote capabilities.
Read on for more details about this innovative technology.
Easy to Use
In addition to the touchscreen, some versions offer shortcut buttons on the side to switch between functions quickly. It offers Bluetooth connections along with voice recognition technology. You can listen to your favorite music, check the weather and find the perfect parking spot through the infotainment screen. It provides on the spot information and gives you access to make plans, change plans or find the perfect destination for your next adventure.
Driver Assistance
Having help on the road has never been easier with these invaluable tools.
Emergency Braking
The vehicle monitors for potential front end collision risks. If it detects a problem, a warning alert will be displayed. If there is no response from the driver, the car will activate the brakes to try and avoid or reduce the damage from impact.
Lane Assist
It can be easy to drift into another lane accidentally. When your vehicle notices this, it will send an alert and also safely steer you back to your lane.
Driver Condition Monitor
After driving for long stretches, you may start to feel sleepy or lose concentration. This feature sounds an alarm that you need a break when it detects this situation.
Traffic Sign Recognition
You will never miss an approaching road sign with the InControl system.
While traveling down the road, your Land Rover will notice road signs such as speed limit changes or detours and displays them on the instrument panel.
Smart Cruise Control
Not only can you set your cruise control, but you can also specify the desired distance to stay between you and the car in front. When your vehicle reaches that distance, it will automatically slow down.
Blind Spot Assist
If you ever worry about something showing up in your blind spot, this is extremely helpful. Your Land Rover will spot and alert you to objects or other vehicles not yet in view.
Park Assist
With your InControl Land Rover Connected Navigation App, you can avoid many of the scratches and bumps from parking in tight spaces. Park Assist helps you into and out of both perpendicular and parallel parking spaces. It uses sensors to detect the correct size space for your vehicle. It will then ask you to let go of the wheel and move into reverse. It takes it from there until you are safely parked.
You will avoid vehicles and other objects but remain in control of the accelerator and brakes. If you take back control of the wheel, the function will stop. This function also provides a 360-degree view around the car so you can see everything surrounding you.
Wi-Fi Access
Your InControl system gives access to the internet. It has the capacity for eight wireless devices to run at the same time. All the passengers in your vehicle can connect and perform whatever functions they need during the drive.
Remote & Protect
Sometimes you need to check on your car even when you are not in your car. This function allows you to check your fuel level or make sure you didn't leave a window open. If you can't find your car in the parking lot, this feature pinpoints it for you. You can unlock or lock your doors, start your car remotely and set your preferred temperature with the climate control function. There is even a new InControl Remote app specifically designed for the Apple Watch. All of these functions are available from your wrist!
InControl Secure
No one wants to think about their vehicle being stolen, but it does happen. The InControl system has a stolen vehicle monitoring center accessed through the assistance screen. If your vehicle is stolen, first file a police report and then provide that report number to the monitoring center. They will work with the police to find your vehicle and will deactivate the remote app functions until it is returned.
InControl Touch Pro with Connected Navigation
The InControl Touch Pro is an upgraded system with a larger touchscreen. It also includes 10GB worth of storage with an impressive processor for quicker response time.
Real-Time Traffic Flow
This function reads live traffic data and provides the best information on current traffic conditions for where you are traveling. There is no quicker or easier way to keep up with what is going on right when you need it.
Door to Door Routing
There is a Route Planner App that navigates you from door to door. Once you put in your destination from our smartphone, it takes you to your car where the navigation picks up there. Once you park, the directions are sent back to your phone where it provides final instructions that include any public transportation or pedestrian directions.
Search Online
No matter where you are or what information you need, you have full access to search online. You can look for points of interest, to plan an adventure, places to stay, restaurant reviews, you name it. Whatever you want to make your trip more successful, it is right at your fingertips.
Satellite or Street View
For those times when you may want a bird's eye view, you can use the Connected Navigation App to switch to satellite view for a look around from above. If you are traveling in unfamiliar surroundings, or just want a look all around, you can request a panoramic 360-degree shot of just your street in a Range Rover.
The Bottom Line
You spend more time than ever in your vehicle. It is vital to the tools available to provide a more luxurious and more dependable driving experience. The InControl Connected Navigation App provides the resources and assistance to get you where you are going safely, in comfort and ready to handle any unexpected turns along the way. You are in control with InControl.
For more information on which Land Rover best suits your needs and lifestyle contact us.