Let's Hit the Beaches: The Best Beaches Near Lakewood Ranch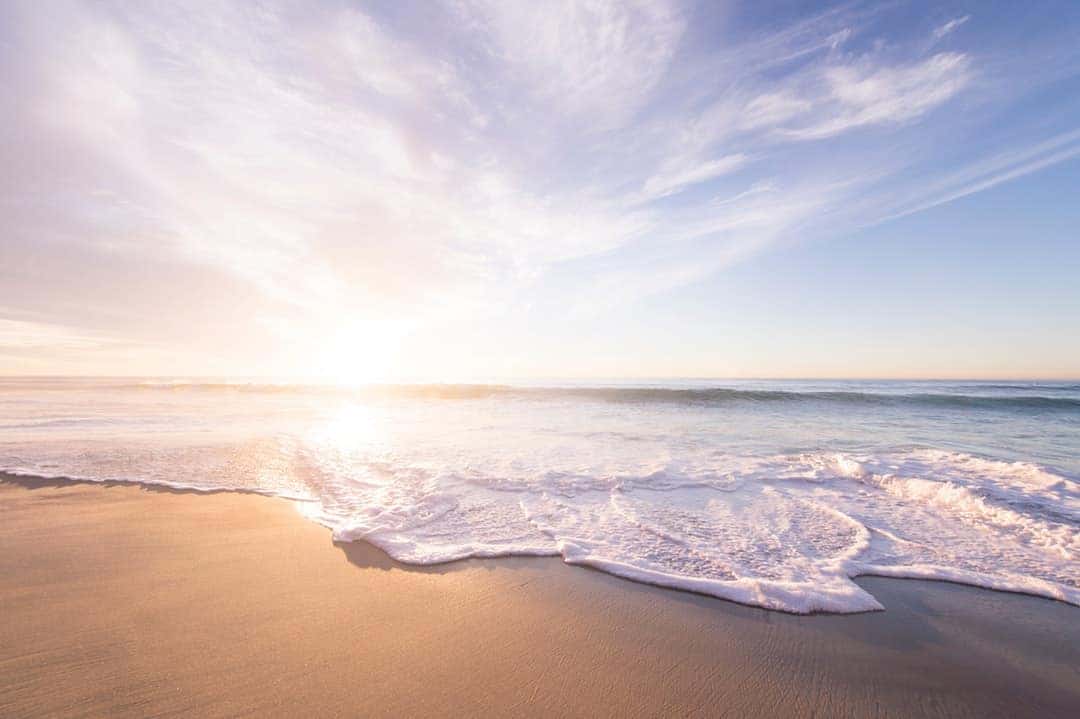 Every year, more than one million people come from all over to visit the great city of Sarasota. When most people think of a visit to Florida, they think of warm, sandy beaches and bright blue ocean views.
If this is your idea of a great Florida trip, keep reading.
Listed below are some of the best beaches near Lakewood Ranch in Sarasota that you ought to consider visiting while you're here.
Once you experience these beaches, you might decide that you never want to leave!
Siesta Beach
Sarasota and Lakewood Ranch are known for having lots of great golf courses.
That's not all they have to offer, though. There are tons of incredible beaches in the area, too, including Siesta Beach.
For both residents and visitors, Siesta Beach is one of the most popular beaches in Sarasota.
The sand on Siesta Beach is 99 percent pure quartz. It's some of the whitest, most stunning sand you'll ever see during a beach vacation.
People come from all over the world just to kick back and relax (and even take a siesta) on this impeccable beach.
Lido Beach
Lido Beach is another great Sarasota beach that's perfect for folks who are visiting with their families in tow.
It's also located just a half a mile from St. Armands Circle, an upscale shopping center.
Lido Beach is located on Lido Key is known for being a great place to relax. It's a popular beach with gorgeous white sands, but it's significantly less crowded than a lot of other beaches in the area.
If you're looking for a quiet place to spend some quality time with your loved ones, Lido Beach is the perfect beach to visit.
Coquina Beach
Coquina Beach is actually the longest stretch of beach located on the southern end of Anna Maria Island. It features miles and miles of white sand and easy access to pure, sparkling ocean waters.
The atmosphere on Coquina Beach is incredibly serene, so it's the perfect place to relax for the day with friends or family.
Since it's such a sizeable beach, you'll have plenty of room to spread out, too. There's no need to feel like sardines in a can when you visit Coquina Beach.
Coquina beach is also a popular area for sea turtles to lay their eggs ashore. If you look carefully during your trip here, you'll likely see some!
Turtle Beach
Speaking of turtles, you definitely ought to consider paying a visit to Turtle Beach while you're here in Sarasota.
Turtle Beach is a great place to check out if you want to avoid crowds and enjoy a peaceful experience. It also features some of the tallest sand dunes in the whole area.
You can swim or relax on the sand while you're here, but there's plenty more to do.
You can also kayak in the lagoon and natural wetlands or do some fishing at the nearby Blind Pass Lagoon. Turtle Beach features walkways for pedestrians and is a great site for camping, too.
Nokomis Beach
If you're determined to do some surfing while you're in Sarasota, you have to pay Nokomis Beach a visit.
Nokomis Beach offers some of the best surfing in the area. It's also one of the oldest beaches in Sarasota County.
This is the perfect place to visit with your family even if you don't want to surf. You can swim or fish in the ocean, or you can take a walk along the beach and collect shark's teeth.
While you're here, you might even come across the Nokomis Beach Drum Circle, a local drum circle that often gathers by the lifeguard tower.
Longboat Key Beaches
It's not as easy to access the Longboat Key beaches as some of the other beaches in the area.
When you get there, though, you'll get to relax on 10 miles of uncrowded and stunning white sandy beaches. There's not a lot of parking available at the beach access points, so you'll need to arrive early.
You'll definitely be glad you started your day early, though, when you see what the Longboat Key Beaches have to offer.
Caspersen Beach
If you love to take in wildlife when you're traveling, Caspersen Beach is the perfect place to visit.
Caspersen Beach is more than 1 1/2 miles long and is home to tons of incredible shorebirds and even sea turtles. You can also collect stunning sea shells and shark teeth when you take a walk along the beach.
This is a wonderful place for kayaking and canoeing, too, and it also features a boardwalk.
Enjoy the Beaches Near Lakewood Ranch
No matter which beach you decide to visit first, there are a lot of things you can do to make sure you have a great trip. If you're a beach novice, here are some tips that will help you have an experience to remember:
Bring plenty of towels
Bring a beach chair
Pack plenty of sunscreen (around 30 SPF)
Apply sunscreen at regular intervals
Bring bug spray
Wear water-friendly shoes or sandals
Don't bring your valuables
Pack snacks if you don't want to spend money at restaurants or snack bars
Bring life jackets or floaties for children
Don't forget to bring a first-aid kit, too. You never know when you'll need an adhesive bandage or some alcohol wipes, and you don't want to have to pack up and leave just to take care of minor injuries.
Find More Things to Do Near Lakewood Ranch
As you can see, there are tons of great beaches near Lakewood Ranch.
It doesn't matter if you just want to kick back on the beach or swim in the ocean. You'll have no shortage of options if you want to take in the sand and sea while you're here.
Do you want to learn about other things to do while you're in the city of Sarasota? If so, be sure to check out this blog post today.
Between the beaches and these other great activities, you won't have a chance to feel bored during your stay.