Lakewood Ranch Events: Things to Do: Your Ultimate List For Can't-Miss-Fun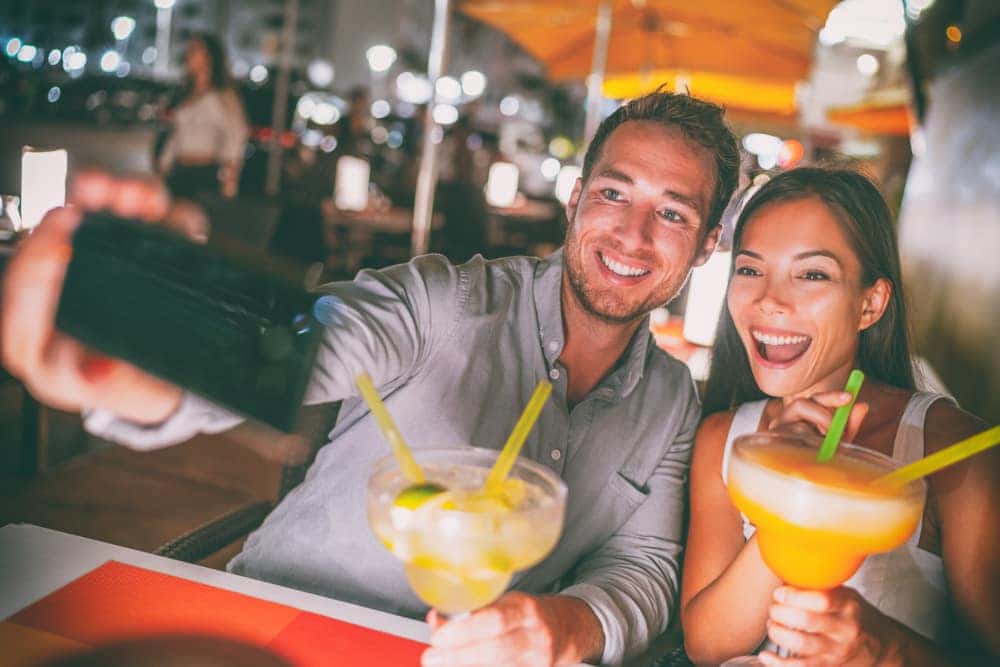 Interested in taking your Land Rover on an adventure? Adventure, exploration, and safe fun are what these stellar vehicles are all about.
Start by exploring Sarasota's backyard, Lakewood Ranch.
There's something for everyone in this coastal community. You'll find endless outdoor space for all kinds of activities. On the rare chance of a cloudy day, the indoor amenities are just as exciting.
Not to mention all the events that happen year-round. If you're ready to hit the road, keep reading. Here's your ultimate list of Lakewood Ranch events and activities.
Spring
The spring months in Sarasota are beautiful for spending time outside. The temperature hovers in the 80's and the water temperature in the 70's. And, there are tons of fun events and activities occurring this time of year.
The Irish Celtic Festival
Each March, locals and visitors alike head over to the Greenbrook Adventure Park. Here, the Irish Celtic Festival and Lucky Dog Parade draw in crowds.
There's family-friendly fun like face-painting and relay races. Enjoy live entertainment from Irish dancers and pipe bands. Expect to see lots of green, Irish beers, and the "Best Legs in a Kilt" contest.
Eggstravaganza
It wouldn't be spring in Lakewood Ranch without the annual egg hunt! Once a year, everyone gathers for the ultimate search. Eggs get hidden all over Greenbrook for kids aged 2-13 to find.
Besides egg-hunting, there's plenty of food and drink, face-painting, and live music. And, the quintessential egg-decorating contest.
Weekly Polo Matches
Spend your Sunday at Lakewood Ranch watching the Sarasota Polo match. This is a weekly event that's open to the public. Guests pull up their Land Rovers to the lot and tailgate before, during, and after the match.
Bring your kids, parents, and pets on leashes. And, don't forget the snacks to share with your friends.
Summer
Summer in Lakewood Ranch is full of activity. The heat doesn't stop anyone from getting out and exploring the area. Expect temperature highs in the 90's and occasional rain.
Golfing
There are plenty of golf courses and country clubs in Sarasota. Spend a day at University Park Country Club for a gorgeous green. But, beware of the wildlife, including gators, that call this area home.
Lakewood Ranch Golf and Country Club is a must on your bucket list. Enjoy the friendly competition of various tournaments. Then, take a break with a fabulous lunch or dinner at the club.
Music on Main
Main Street in Lakewood Ranch is bursting with energy and excitement in the summer. Music on Main is a block party for locals that attracts visitors from all over.
Stores and restaurants open their doors with free samples. Live musicians dot the street, as do families and dogs. Take part in the dancing, rides, and excellent people-watching.
Heron's Nest Nature Preserve
Want to immerse yourself in nature? You'll find plenty of peace and quiet at Heron's Nest Nature Preserve. Explore the miles and miles of trails through Lakewood Ranch backcountry.
Pack a lunch and your running shoes. Keep an eye out for wildlife in the trees and lakes.
Fun on the Beach
It wouldn't be summer in Lakewood Ranch without spending time on the beach. There are four main beaches in the area that all boast soft white sand and turquoise waters.
Siesta Key is perfect for families and shallow-swimmers. Lido Key has amazing ecotourism and deep-sea fishing. Anna Maria Island and Longboat Key both have lots of activities and restaurants.
Autumn
Just because summer's over doesn't mean the party is. Lakewood Ranch is alive and thriving all year round, especially in the fall. Expect temperature highs to stay in the low 90's and mid-80's.
BOO Fest
Tap into your spooky side this Halloween. BOO Fest is the way Lakewood Ranchers celebrate Halloween.
Kids can trick or treat from local vendors and businesses. Enjoy scary balloon art and the annual costume contest. Main Street takes on a horror-movie aesthetic, but don't worry, the ghosts aren't real.
Greenbrook Adventure Park
Get involved with the local intramural sports scene at Greenbrook Adventure Park. This massive outdoor park has soccer and football fields. There's even an enclosed park for dogs to run around and play.
Gather your friends for a game of frisbee golf or inline skating. Pack a picnic and spend the day under the Sarasota sun.
The Players Centre for Performing Arts
The theater scene in Lakewood Ranch draws visitors from all over the state. The Players Centre puts on dozens of shows a year, like Hairspray and Spelling Bee.
You can enjoy their Wilde Broadway Series all year, and even attend workshops. Watch a live show or get on stage yourself!
Winter
It's the most wonderful time of year in Lakewood Ranch. Or, one of the most wonderful! There's plenty to do and the temperatures stay in the 70's.
The Market
Are you a fan of fresh and organic produce? Head over to The Market in the winter months for your groceries. Chat with one of the dozens of local vendors who care about sustainable dining.
Once a month, the Maker's Market sets up shop. Buy your Christmas gifts from a local artisan and support the Lakewood Ranch economy!
Community Campout
Your dreams of sleeping under the stars is a reality at the Community Campout. One weekend of the year in February, families pitch their tents in Greenbrook.
Enjoy the campfires, s'mores, live music, and nature hikes. An astronomer leads a stargazing activity. Pig out at one of the food trucks while watching a movie under the stars.
Holidays Around the Ranch
The holiday season is a beautiful time to explore Lakewood Ranch. Main Street turns into a scene straight out of a Christmas movie. Even Santa shows up on his horse-drawn sleigh!
Kids rave about the man-made snow hill that they can sled down. Meanwhile, parents sip hot cocoa and listen to the carolers. The live music and dance performances bring everyone together.
Ready to Check Out One of These Lakewood Ranch Events?
Lakewood Ranch is bursting with fun and activity all year round. You don't have to go far to find entertainment, nature, and friendly people.
Wilde Land Rover makes your exploration of Lakewood Ranch events even more fun. Check out our Wilde Specials for a deal on your next Land Rover. Life's an adventure, so enjoy the ride!