JLR Announces Newest Companies To Join Portland Tech Accelerator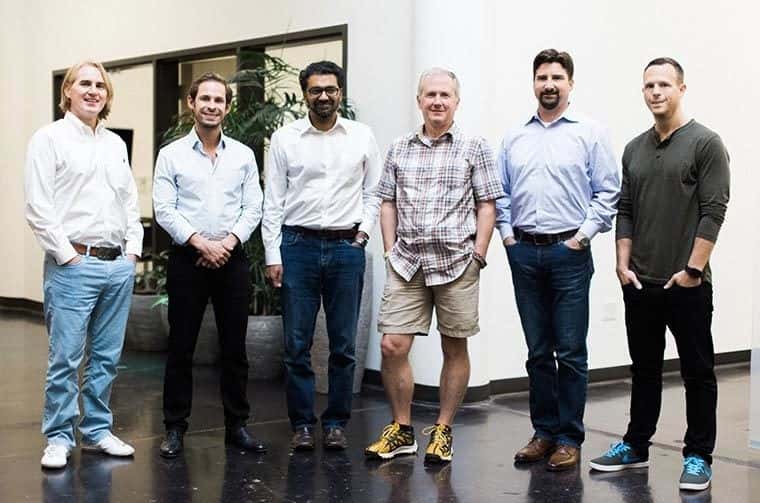 JLR Announces Newest Companies To Join Portland Tech Accelerator! We've shared before how Jaguar has created a tech accelerator in Portland to begin investing in more tech start-ups that could advance the automotive industry, including MyCroft, LISNR, and PILOT, but now we are so excited to share the two new companies that JLR has added- Tyfone and SIMPLENIGHT.
In the official press release, JLR explains, "Tyfone brings the security of credit card chips to the convenience of mobile phone payments through its patented SideCard™ product. SideCard brings omnichannel security by packing smartcard secure elements accessible through Bluetooth® LE, NFC and contact interfaces in an ultrathin credit card form factor. It delivers the highest level of security sufficient for military grade applications without the need for complex passwords and enrollment. Tyfone currently has 140 issued and pending patents, and serves key industries with converged omnichannel security needs such as financial services, critical infrastructure, transportation, and the U.S. Government.
SIMPLENIGHT is a business to business global distribution platform for in-destination experiences including tours, dining, shows, events, attractions, transportation, nightlife, hotels and more. SIMPLENIGHT enables companies to sell these activities to their customers, in addition to their own core offering, while sharing in the revenue. SIMPLENIGHT offers over 500,000 bookable products in more than 1,300 destinations over 150 countries."
"We're excited to have Tyfone and SIMPLENIGHT join our program, as we continue to explore heightening the security of transmitted data and creating customized experiences for Jaguar Land Rover consumers," said Danielle Alexander, Incubator General Manager. "We're eager to collaborate with these two companies for the next six months as we see what opportunities there might be to apply these technologies for Jaguar Land Rover consumers in the future."
For more Wilde Land Rover news, Follow us on Twitter or Like us on Facebook.