How to Drive a Land Rover Off-Road: Some Techniques to Know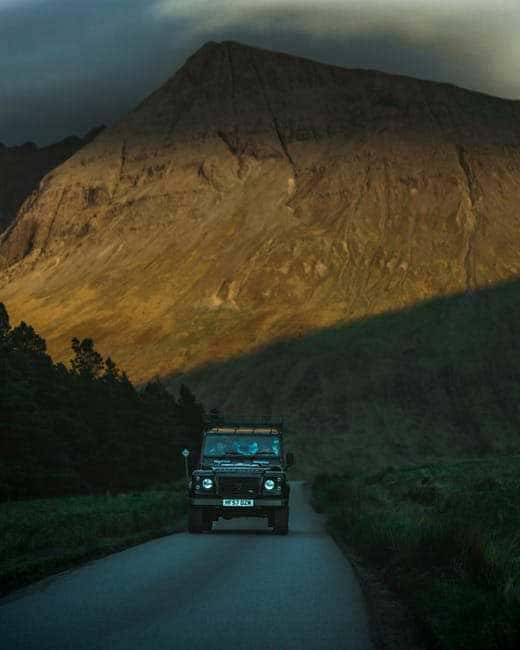 Did you know that over 1.1 million trucks and SUVs were purchased in the USA in 2018?
Looking to take your SUV off-road? If you want to take a high-quality SUV like a Land Rover off-road, your vehicle may be ready, but are you? You will need more than your average suburban driving skills.
If you are a driver of a Range Rover, Discovery 4, or Range Rover Sport, you will know about their Terrain Response® system. This on-board system can be set to auto-adjust the vehicles settings to optimize it for certain driving conditions such as mud, sand, grass, gravel, snow or road.
As powerful as Terrain Response is, it should still be used in conjunction with proactive driving techniques. Check out our guide to the essential driving techniques you need to read up on before you take your vehicle into the hills and marshes of the off-road world.
If you are a first-time off-roader, you can't afford to miss these.
Sand
Whether you have seen documentaries of people traversing the broad deserts, or driving on the beach with the ocean spray on the windshield, driving on sand can be very attractive. However, it comes with inherent dangers that you need to be aware of.
What is the best way to drive over sand?
Areas of seemingly safe, firm sand can cover dangerous sinking sand. If the sand is relatively firm, you may be able to travel over it in high gear. However, if the sand is wet be very careful.
Ensure that you have checked when the tide will come in. When driving on sand that is not firm, keep your vehicle in a low gear. As you will know, avoid wheel-spins as this will dig your wheels into even firm sand.
Remember that sand is firmest at dawn, this may be the safest times to travel on it. If the sand becomes unexpectedly soft you may want to consider lowering your tire pressure.
Sand dunes that are dramatic to look at can hide unsupported sides or steep inclines. Drive around rather than over them.
If the area you are in is subject to sandstorms you may need to take extra precautions for this. Bring supplies in case you need to sit out a storm.
If a storm does arise unexpectedly, close all windows and doors, point the vehicle into the direction of the storm and turn the engine off. It is recommended that you wait until the storm is sufficiently cleared before you resume your journey.
Snow
While it may be possible to predict the likelihood of a sandstorm, a snowstorm can happen in many countries at unexpected times.
In areas where the temperature drops in North America or Canada, you will already be familiar with snow chains. These are an essential part of your kit whatever vehicle you are driving. Inspect them regularly, even practice installing them during the summer before the weather turns cold.
If you are off-roading and find yourself in deep snow, drive in a low gear and carefully adjust acceleration to retain traction. If you lose traction, let your revs drop until you regain grip.
You may have been given guidance from your vehicle provider regarding the optimum tire pressure that you should maintain under these conditions. Keep this information to hand.
Always try to think one step ahead. Off-roading in the snow is fun, but if you end up in deeper snow or colder conditions than expected it may not be so fun. Bring clothing that will keep you warm if you have to venture outside.
Hills
The true joy of off-roading is often found in overcoming obstacles like ascending steep hills or feeling the control of your vehicle as you descend. With the new ranges of driver-assist technologies available this is safer than ever before. However, as with all off-roading, there is always an element of risk.
If you encounter a hill that looks steeper than you are used to, take your time. Investigate the hill on foot is possible, check the terrain and always check what is on the other side of the hill.
If you have Hill Descent Control (HDC), activate it. Choose the appropriate gear so that your wheels do not spin. Do not allow your vehicle to pull to the left or right. Retain control, as if you rotate too far left or right you risk rolling your vehicle. Approach straight ahead as much as possible.
Know your surroundings. Have an escape plan in mind. If partway up the hill the terrain is not as you expected and you realize you should not continue, accept it and turn back rather than risking your vehicle.
If you are descending a hill, follow the same advice. Ensure you have the basics in place. This means your tire pressure is correct and you have obeyed basic safety features like safety belts.
Water
Range Rovers have an incredible ability to handle terrains and water levels that most other vehicles could not. This does not mean they are invincible, however. Follow a few basic principles will get you across safely.
If you are crossing straight over a river, do so at the lowest point – usually a ford.
If you are following a path that has become heavily flooded, you may need to create a bow-wave. This involves creating momentum in the water in the shape of a wave.
The water will move forward meaning that the water level is higher in front of the vehicle than at the back. It requires you to drive slowly and at a very consistent speed whilst in the water to maintain the level and speed of the bow wave.
Want to Know More About How to Drive a Land Rover Off-Road?
If you are looking to take your land rover off-road, these are some of the basic skills you need to know about.
If you are looking to get the best out of your land rover, we are here to help. We have great experience in the power of this awesome machine and are here to provide expert guidance.
To find out more why not follow our blog?
We have brought together expertly written material so that you can sit back, read up and get the best out of your land-rover.