Exclusive Technology at Your Fingertips with Land Rover Incontrol Apps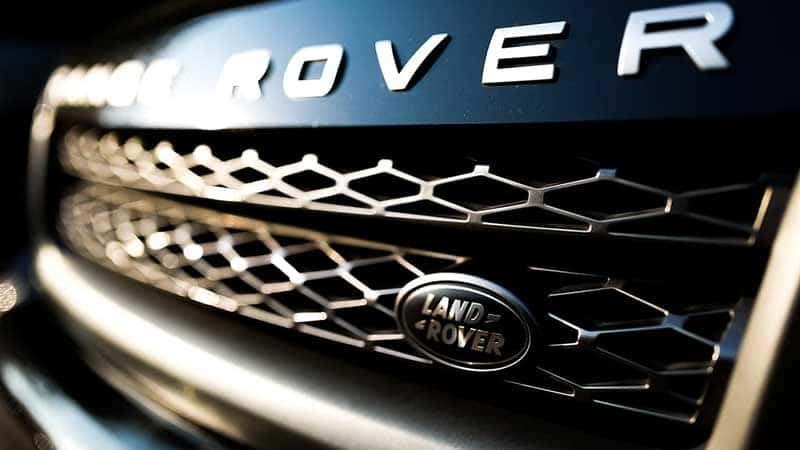 Land Rover's today are much more than cars that help you get through rough terrain. They are a luxury product and a style icon that make you stand out on the road.
And so it's no surprise then that not only are the technical specifications of the car of the highest standards but the level of comfort you as a driver are afforded is also first class. This includes the technology that is integrated into the car such as the Land Rover Incontrol apps.
We might not have driverless cars yet but Land Rover Incontrol apps can make your next Land Rover experience a breeze.
Setting Up Incontrol Apps
Incontrol apps couldn't be easier to set up. Download the relevant app on your phone from either the App Store or the Google Play App Store and follow the instructions on-screen.
The next step is to connect your phone via Bluetooth to the car which can allow you to make phone calls and stream audio. You can usually do this in the settings menu, next to the WiFi connectivity options.
Now you need to connect your phone to the car using the USB lead that came with the car. Ensure that your phone is unlocked when you do this. Follow the instructions on both the both and the screen in the car and in a few minutes your phone will be ready to use with the InControl Apps
What Are Land Rover Incontrol Apps?
Land Rover Incontrol Apps are apps that maximize your journey from the moment you step into your car to the last few legs of your journey. With these apps you can track your car if it's stolen, listen to audiobooks, find hotels and restaurants mid journey and connect your smartphone to further increase functionality.
It also includes a multimedia entertainment system to allow you to liven up your journey and keep your kids or passengers distracted during the rush hour traffic. Here are some of the apps you can get for your Land Rover and what they can do.
Parkopedia
This app is the Wikipedia of parking. Rather than having to fiddle about on Google Drive or Apple Maps, it allows you to see a database of 28 million parking spaces spanning 6,000 cities in over 40 countries.
Never be late for a meeting because you are forced to park miles away from the office or pay over the odds for parking again.
The database that Parkopedia uses is composed by real drivers meaning the information is likely to be accurate and give you the best tips on parking rather than relying on official information that isn't updated regularly.
RDIO
This app can help make your journey a breeze. This app is designed to create the perfect playlist for you. It has millions of songs but its real value is in the radio playlists. These can play songs from just about any genre, theme or artist to get you in the mood for wherever you are going.
This way by the time you arrive at your destination you feel ready for anything life throws at you.
It also features a personalised radio station called You FM. This creates a playlist with all of your favourite songs that you can rely and listen to again and again.
Audiobooks
This is the best way to pass a really long journey. Settle in and listen to some of your most beloved authors, as world renowned actors and celebrities narrate the stories you love.
But the best thing about this app is the fact that it's 45,000 strong library of bestsellers is also free. No need for a subscription, like other leading audiobook apps nor is there any need to spend a fortune purchasing audiobooks individually. Instead they are all here ready for you to listen, on-demand.
Eventseeker
This app allows you to seek out what is going on in your town or city nearest to you or nearest to your destination. It ensures that you are always a social king and can help you make connections if you are new to town. But most importantly – if you have kids – the app allows you to see how you might go about entertaining them after a long drive that might have really warn them down.
Newsbeat
The problem with the news on the radio is that it is usually only broadcast every hour. This can be annoying if you are eager to hear the latest about a particular story or a run down of what is going on in the world. Maybe there is an election going on in your part of town
Newsbeat provides an on-demand summary of the events that you care about, allowing you to skip the dog-bites-man items on the news agenda that you haven't got time for. This is the perfect way to ensure that you are in the loop in time for work.
InControl Apps Are The Future
Long gone are the days where you or your passengers have to entertain yourself. In control apps mean that you have the ability to listen to the news, to music and to even make phone calls completely hands-free.
If your kids are getting hungry and you're lost in the Lakewood Ranch area and need a place to get some good food then there's an app that has your back. If parking is always an issue then the Parkopedia app has invaluable insight into the best places to park and which car parks have the cheapest rate.
If you're interested in buying a LandRover with Land Rover incontrol apps be sure to check out our complete range of new models by clicking here.