Drive Better and Last Longer with OEM Parts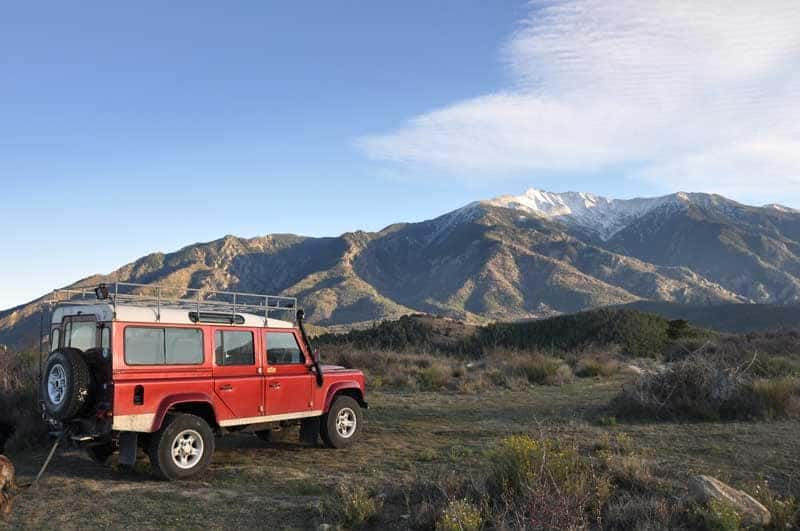 You are faced with a major car problem that requires you to replace a specific part. It could be the engine, differential, transmission or any other. In such a situation you have four options, you can replace with re-manufactured parts, rebuilt parts, OEM parts or used parts.
The best option is always to consult a dealer shop as they will have OEM parts that have been made by the manufacturer of the vehicle.
What Do OEM Parts Mean?
OEM parts are products that originate from the manufacturer of specific equipment. They are identical to the parts they are intended to replace.
This means that OEM parts are built using similar materials and specifications as those used in the original piece.
OEM vs. Aftermarket Products
Aftermarket products are manufactured by 3rd parties and are intended to serve the same purpose as the original piece. However, aftermarket products do not guarantee quality and performance.
For instance, buying a differential for your Land Rover Discovery from your local auto shop as opposed to buying the same part from a Land Rover dealer does not guarantee that the differential will perform the same as the original part.
The upside to buying aftermarket products is that they are cheaper than OEM parts and are available in almost all auto parts shops, gas stations, and local mechanics.
Aftermarkets products are not manufactured in a uniform way. They will have disparities in terms of specifications and materials. On the other hand, OEM parts are uniform.
Reasons Why You Should Always Use OEM Parts
Using manufacturers products is always better than using second-hand products. This is especially the case for your beloved vehicle.
Here are more reasons why you should always use OEM parts.
1. OEM Parts Offer Better Reliability Than Aftermarket Products
Purchasing OEM parts from authorized dealers gives you access to the vast network of support created by the manufacturer, you get to ask as many questions as you want regarding your vehicle and the part you are replacing. You get to engage with someone who has used such products and can recommend whether the product is the best fit for your predicament.
There is also additional support in terms of manufacturer's warranty. Typically, OEM parts come with a 1-year warranty which will add advantage in case of any defects.
If you are looking for parts to replace a machine that's being used in a large scale project, you want to use OEM parts as your replacements. OEM parts have a low chance of mechanical failure and have no effect on the operational life of the equipment.
2. Quality
Like earlier mentioned, OEM parts are identical to the original parts in all aspects from the dimensions to the materials. This means that swapping the original part for an OEM part is guaranteed to work perfectly.
Companies such as Sarasota Land Rover have all their OEM parts vigorously tested to match the specifications used in the original. With such parts, you are guaranteed compatibility with your equipment and quality performance.
3. Value and Lifespan
When your car breaks down such that it requires several parts to be replaced, you expect optimal performance from the replacements. Purchasing OEM parts ensures that there is no reduction in performance.
Land Rover Sarasota genuine parts are guaranteed to work just as good as or better than the original parts. Our products offer value for money and are cheaper to run compared to aftermarket parts.
4. Durability
OEM parts are designed to last longer than aftermarket parts. Brands like Land Rover have specific criteria used to ensure that their spare parts adhere to the required quality. Always consult a dealer for any spare parts before making a purchase.
5. Easy to Choose
Unlike aftermarket products, OEM parts are replicas of the original part thus easy to choose. You only need to pick an OEM product that is similar to the part you intend to replace. Aftermarket products similar to the original part vary in terms of brand and quality.
If you go the counter at a dealer shop and request for any part, you will be handed only one type. Try the same at your local auto shop and you will choose will increase depending on the brands available.
6. Return on Investment
Since OEM parts are built to be an exact fit, they perform to factory specifications.
Installing such a replacement will increase the equipment's operational life and reduce the likelihood of wear and tear that could arise from using an aftermarket product.
7. Ease of Replacement
Another reason why you should use OEM parts is that they are a perfect fit. Aftermarket parts can also be perfect but it's a big gamble considering that they are mass manufactured for different brands.
Aftermarket parts are designed to be a universal fit for several brands which will be an ill-fit if your vehicle is smaller or larger than the universal size. Such situations will require some degree of manipulation to get the spare part to fit.
Instead of going through the hassle of using an ill-fitting part, consult Land Rover Sarasota for genuine OEM parts.
8. Complies with Warranty
If you take a close look at your warranty, chances are that one of the stipulations is that you are required to use OEM parts if your car is still under warranty. Using aftermarket parts can be cost-effective but used before the warranty period is over, will result in the warranty being void.
Instead of all that, head to the nearest dealership, purchase OEM parts and enjoy the services of brand approved mechanics to ensure you retain your warranty.
Use OEM Parts Instead of Aftermarket Products to Have a Longer Lasting Vehicle
In case of a collision, be sure to order OEM parts as they have proper crumple zones and fit perfectly. If you intend to lease your car, do not use aftermarket parts as they a negative effect on your car's book value.
For any help with your Land Rover repairs contact us to get the services of certified mechanics.