10 Can't-Miss Lakewood Ranch Restaurants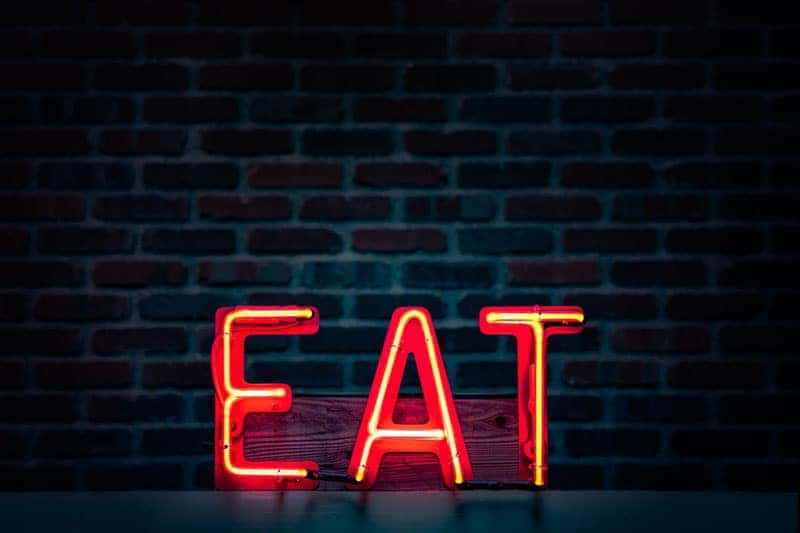 Looking for somewhere to drive your brand new Land Rover? Why not try one of the amazing Lakewood Ranch restaurant options?
Whether you're looking for a seafood establishment or a new fusion restaurant, we've got your best options here. Check out these 10 unmissable Lakewood Ranch restaurants.
1. Lucky Pelican
Address: 6239 Lake Osprey Drive
Lucky Pelican is a fun seafood restaurant frequented by locals, so you know it's good. This seafood restaurant is noisy, friendly, and familiar. There's a variety of seafood options, and many of the grilled and fried platters are generous in size.
But it's not just fish: they also offer beef and chicken, as well as amazing sides and delicious salads. We recommend the sake glazed sea bass, the buffalo calamari, or the shrimp tacos.
The restaurant is open for lunch and dinner Tuesdays through Saturdays. On Sunday, it's only open for dinner, and on Monday, it's only open for lunch.
2. GROVE
Address: 0670 Boardwalk Loop
GROVE restaurant is relatively new to the Lakewood Ranch restaurants scene. Located at Main Street, it's owned by the same award-winning restaurateurs that own Pier 22 in Bradenton. The menu offers up a modern take on American, French, and even Mexican cuisine.
They also host events in their 350 person ballroom. There's also patio dining, a variety of private rooms, and a pleasant lounge area. We recommend the tuna nachos or the balsamic chips.
The restaurant is open daily for lunch and dinner.
3. Thai Spice and Sushi
Address: 8209 Natures Way #111
Who would have anticipated that a Thai restaurant would be one of the best restaurants in Lakewood Ranch? Reviewers always rate this authentic Thai restaurant as a hit.
You can find the restaurant in San Marcos Plaza. We recommend the curry, pad thai, and lobster sushi rolls. Finish your meal with a slice of coconut cake, which is the restaurant owner's own family recipe.
The restaurant is open Monday through Saturday for both lunch and dinner.
4. Paris Bistrot
Address: 8131 Lakewood Main Street #103
Paris Bistrot is a family owned restaurant located on Main Street. This quaint restaurant offers a variety of authentic French specialties. Don't miss the crêpes, the beef bourguignon, or the creme brûlée!
This restaurant is open daily for lunch and dinner. It's also open for brunch on the weekends.
5. Station 400
Address: 8215 Lakewood Main Street #P103
Station 400 is known for its great brunch and service. It has a more modern feel than the Sarasota flagship location with all the same great food locals know and love. And like the original, there's a locomotive circling the restaurant for your entertainment.
We recommend the French toast for breakfast or the Cobb salad for lunch. It's open daily for breakfast and lunch.
6. Il Conte
Address: 8209 Natures Way, #103
Il Conte is Lakewood Ranch's finest Italian restaurant. The food is based on the Puglia region of Italy and blends traditional and modern recipes. Come for the great food and service and stay for the ambiance.
We recommend the brick oven pizza — a rarity for the area. Although you can't go wrong with any of the amazing pasta options. And be sure to check out their extensive wine list that's comprised of only the best.
The restaurant is open for lunch and dinner Tuesdays through Saturdays. On Sundays, they are only open for dinner, and they are closed on Mondays.
7. MacAllisters Grill & Tavern
Address: 8110 Lakewood Main Street
MacAllisters Grill and Tavern offers the finest pub food in Lakewood Ranch. Themed after Scottish golf, it offers up a great menu of American and Scottish bar food. You can't go wrong with the perfect fish and chips that taste like they're straight from Scotland.
MacAllisters is open daily for lunch and dinner. Or stop by at any time for the perfect pint!
8. Lakewood Ranch Lobster Pound
Address: 8740 SR 70 East
Lakewood Ranch Lobster Pound is the local lobster and seafood market. In addition to the seafood bistro, you can also come here to shop for a variety of daily fresh fish options.
Any of the lobster dishes here are to die for, but their most famous is their lobster roll, voted the best in the area. Other great choices include the clam chowder and the stuffed clams.
The restaurant is open for lunch and dinner Tuesday through Sunday. They're closed on Mondays.
9. Speaks Clam Bar
Address: 8764 E State Road 70
Speaks Clam Bar aims to emulate the Italian clam bars present in New York City's Little Italy in the 19th century. It's known for its delicious food, welcoming atmosphere, and great service.
Any of the homemade pasta options are a great choice. Opt for the fresh seafood over the fried options to taste something that really stands out. And don't be afraid to try out some beer or wine — it is modeled to be like a speakeasy, after all!
Speaks Clam Bar is open daily for both lunch and dinner.
10. Pinchers
Address: 10707 Rodeo Drive
Pinchers Seafood focuses on freshness. They send out fishermen and crabbers daily to provide them with fresh seafood. They even have their own seafood facility to maintain freshness.
In an establishment named after crabs, it's no surprise that their crab dishes really shine. We recommend the crab dip or corn and crab chowder. The black grouper is also noteworthy.
Pinchers is open daily for lunch and dinner.
Enjoy the Best Lakewood Ranch Restaurants!
We hope you've enjoyed our suggestions for Lakewood Ranch restaurants. If you've tried them, we'd love to know! Leave us a comment below with your own review!
Looking for some more fun to have in Lakewood Ranch? Check out our list of fun day trips to take in Lakewood Ranch.